Logo Design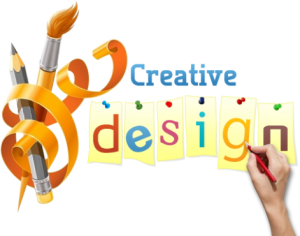 RaaS Designs provides services in logo design, corporate identity, banner design, web graphics, template customisation by employing state of the art graphic and web designers and it assists businesses by providing creative and effective graphic design and identity building marketing systems. The company provides its clients the highest quality graphic design and cutting edge corporate identity solutions available.As professional graphic designers and illustrators, we has the extra creativity and expertise in graphic design to help you reach your potential through marketing! We deliver exciting graphics, layout and design concepts that exceed your expectations! Good graphics help in creating a corporate image, apart from effective communication. Our goal is to provide your business with a unique and professional look. We are committed to give personnel attention to your company. Graphic design often refers to both the process (designing) by which the communication is created and the products (designs) which are generated.
Overall Branding
We have about 121 clients who are satisfied by their company logo. We will provide you the best LOGO design with best price.
Our logo designers work with you to design a logo that is both aesthetically pleasing to the eye and representative of your company values and pictorially representative of what you do: a prospect needs to be able to tell immediately if you're the right company to help them, and if you can understand what they will need. Your logo is your handshake in that conversation. At RaaS Designs we can design your logo as per your requirements or you can select package that matches your criteria.
You have a product or a service, you must have the required strategy to face the existing intense market competition, and new entrants as well. Branding your product is quite significant for the growth of your business, and it's a lengthy procedure. It's not just a slogan or a logo. It's an emotion that arises in customers' mind when they hear about your company, or look at your logo. The key to derive an effective product branding is to generate desired emotion.Product Branding is not only for products, it's for services as well. However, creating a brand is not a process or a goal that can be achieved overnight. It might take months or even years to create a loyal, reputed brand.